"I composed Fluid while meditating on the idea of a body of water interacting with vastly different civilizations over millennia. The piece is explicitly about the Yanaguana river in San Antonio, Texas. The Payaya people gave the river its name, meaning "refreshing waters". Later Spanish and French missionaries would use the river, and build a university around its origin (the "blue hole"). Later the river itself would become the hub of tourism and commerce in the city - no longer regarded as "refreshing", but still beautiful and adorned by the best jewelry of markets and restaurants capitalism has to offer. 
This isn't a critique of anything, just an observation: the river is itself. It has always been crucial to humanity's survival - biologically, spiritually, or economically. I tried to figure out music that could be heard from the ears of different generations the way the Yanaguana river has been used by different cultures over time. 
Iceland feels like a time traveling country. You can be in Reykjavik where things feel contemporary and modern, or in other townships that feel like the times of our parents - or on a waterfall, instantly connected to millennia past. I've played this piece at the Yanaguana river. Playing it in Iceland felt as appropriate. I hope my contribution of notes created a positive moment in the generational memory of that body of water." - Darian Thomas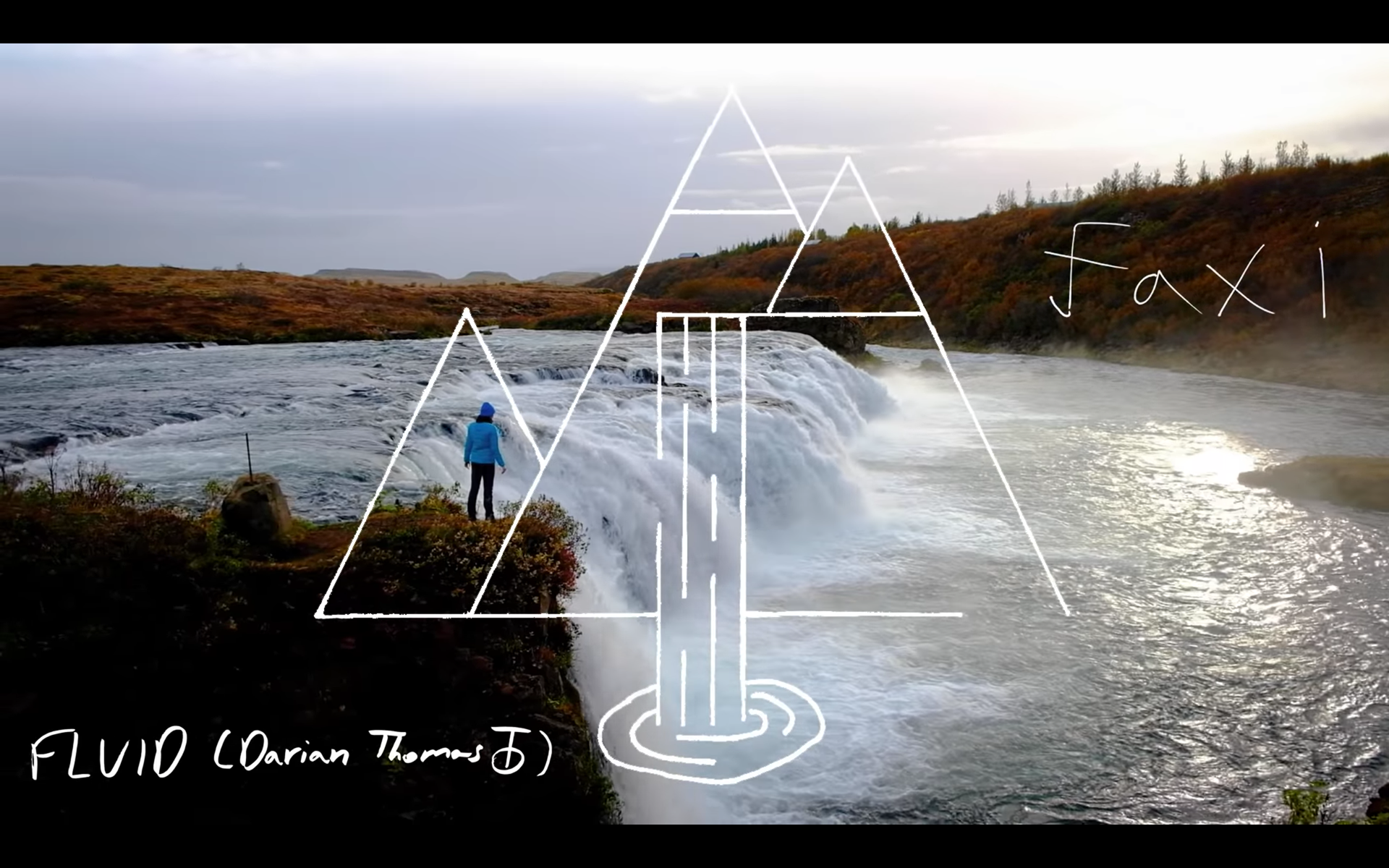 Composed & Performed by Darian Thomas
Dance performed by Kateryna Tyn'o
Mixed and Mastered by Evan Tyor and Darian Thomas
Engineered by Evan Tyor
Parabolic Mic Op - Austin Jarvis
Filmed by Liz Maney, Julian Diaz-Granados Additional Footage by Stephen Michael Simon
Video Edited by Liz Maney
Iceland Animations - Brian Plautz
Song Title Handwriting - Darian Thomas
Location Title Handwriting - Luke McGinnis
Handwriting Vectors - Chris Sim
Iceland Poster - Jérémy Pailler
Icelandic Manager - Inga Marie Hjartardottir
US Manager - Josh Coplon
Kitchen Captain - Austin Jarvis

Special Thanks to all of our Indiegogo Friends. This was made possible by all of you. Our hearts are full. Thank you. To become a Patron, visit us at www.Patreon.com/ApartmentSessions Subscribe at www.Youtube.com/ApartmentSessions
Apartment Sessions is created & produced by Luke McGinnis, Evan Tyor, Drew Krasner, and Liz Maney.