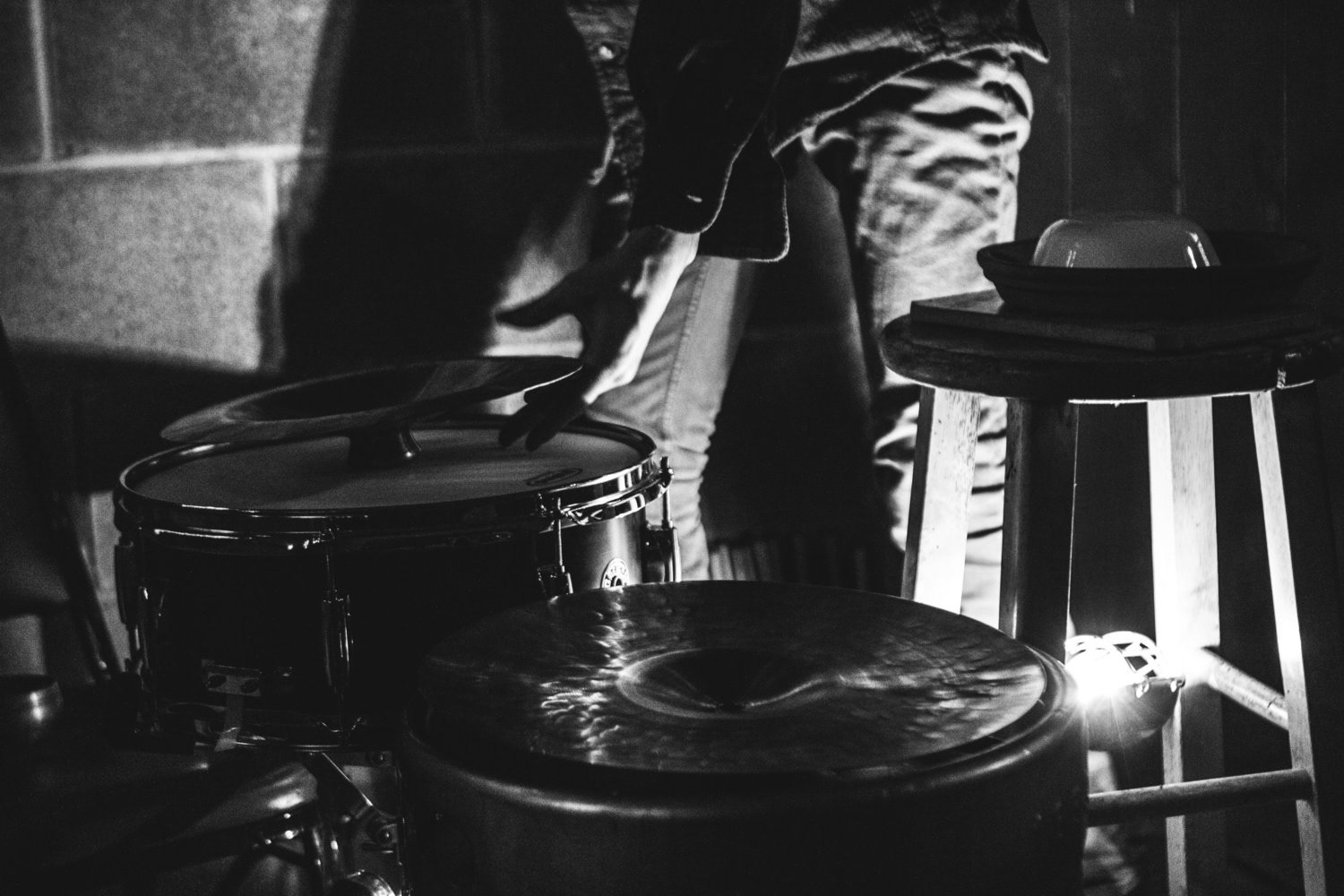 "[M]akes the idea of a fully "percussion" album less avant-garde-y and more accessible than it probably has any right to be." -
Cassette Gods
Dane Rousay is a Canadian-American improvisor, composer, and curator based in San Antonio, Texas. Drawn to improvisation by a desire to free their percussion practice from the constraints of conventional timekeeping, Rousay explores the emotional overlap of rhythm, speed, and texture as both a soloist and participant in creative partnerships that span the United States. Citing artists like Luis Arturo Aguirre, Elaine De Kooning, and Cecil Taylor as inspiration, they continually seek to affirm the liberating power and strong ethical commitments of playing free.
Since entering the improvising community in 2016, Rousay has toured extensively across North America, booking 220 dates in 2017 alone. Their travels have found them performing with a range of collaborators, including Parham Daghighi, Brandon Lopez, Tom Carter, and Ingebrigt Haker-Flaten. This summer will see Rousay hitting the road multiple times with Brandon Lopez, Jacob Wick and Michael Foster as well as ensemble appearances at the Sonic Transmissions and NMASS festivals in Austin.
Rousay also curates Contemporary Whatever, a monthly series for adventurous art in San Antonio; they also collaborated with Artpace to produce the inaugural Right Now Festival in August 2017, which brought experimental and improvising performers to town from across Texas.
Rousay has also released a steady stream of solo recordings on labels including Kendra Steiner Editions and Hard Fun in the US and Colour8 in the UK, as well as their own Rat Tail Tapes label. Their output ranges from the extended-technique kit explorations of "blip" and "Anatomize" to "of SIRI"'s MIDI orchestrations and the EAI of "IMP/ENV". Their most recent release, Divide, is was released on Already Dead Tapes on April 20th.
https://www.danerousay.com/