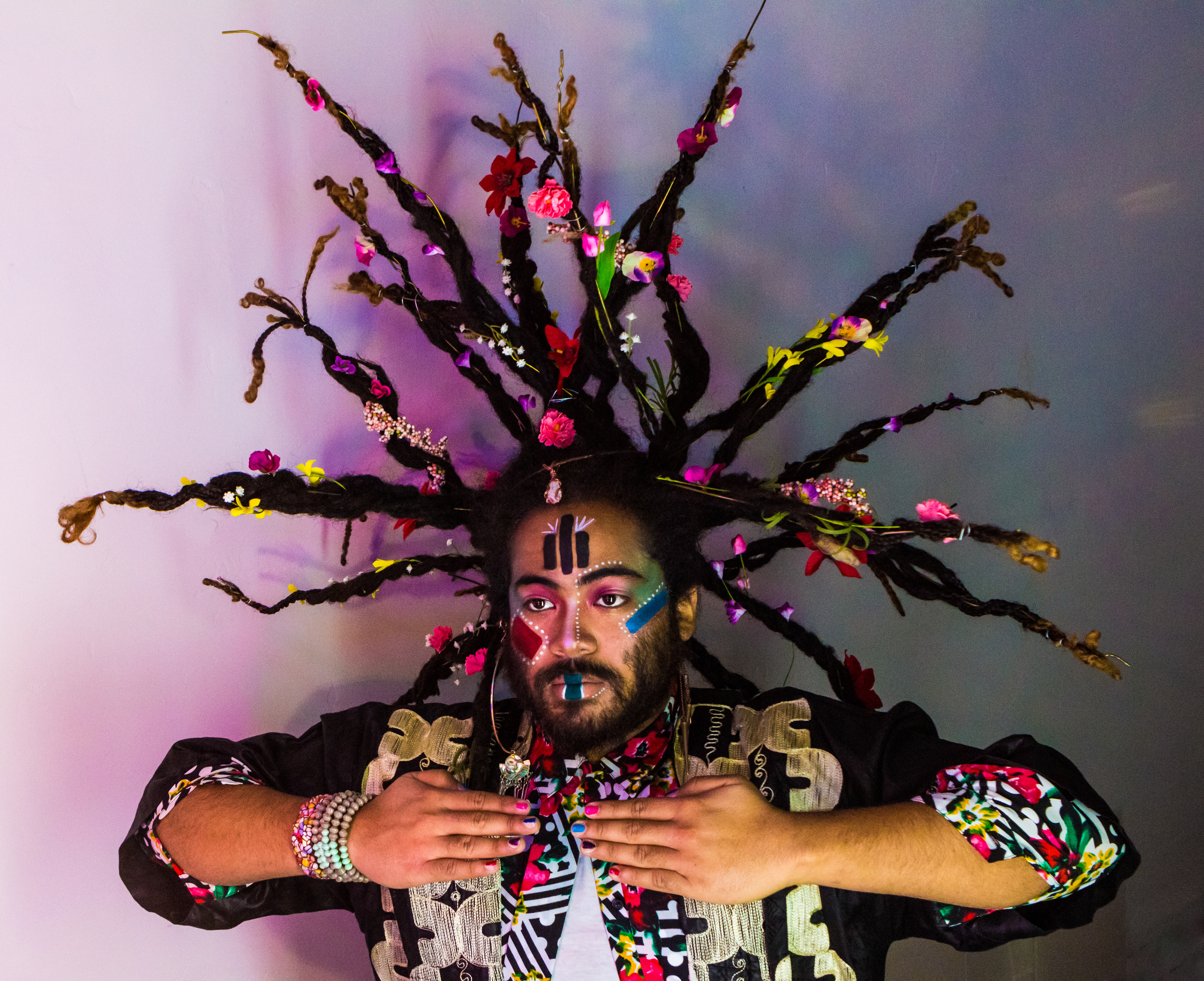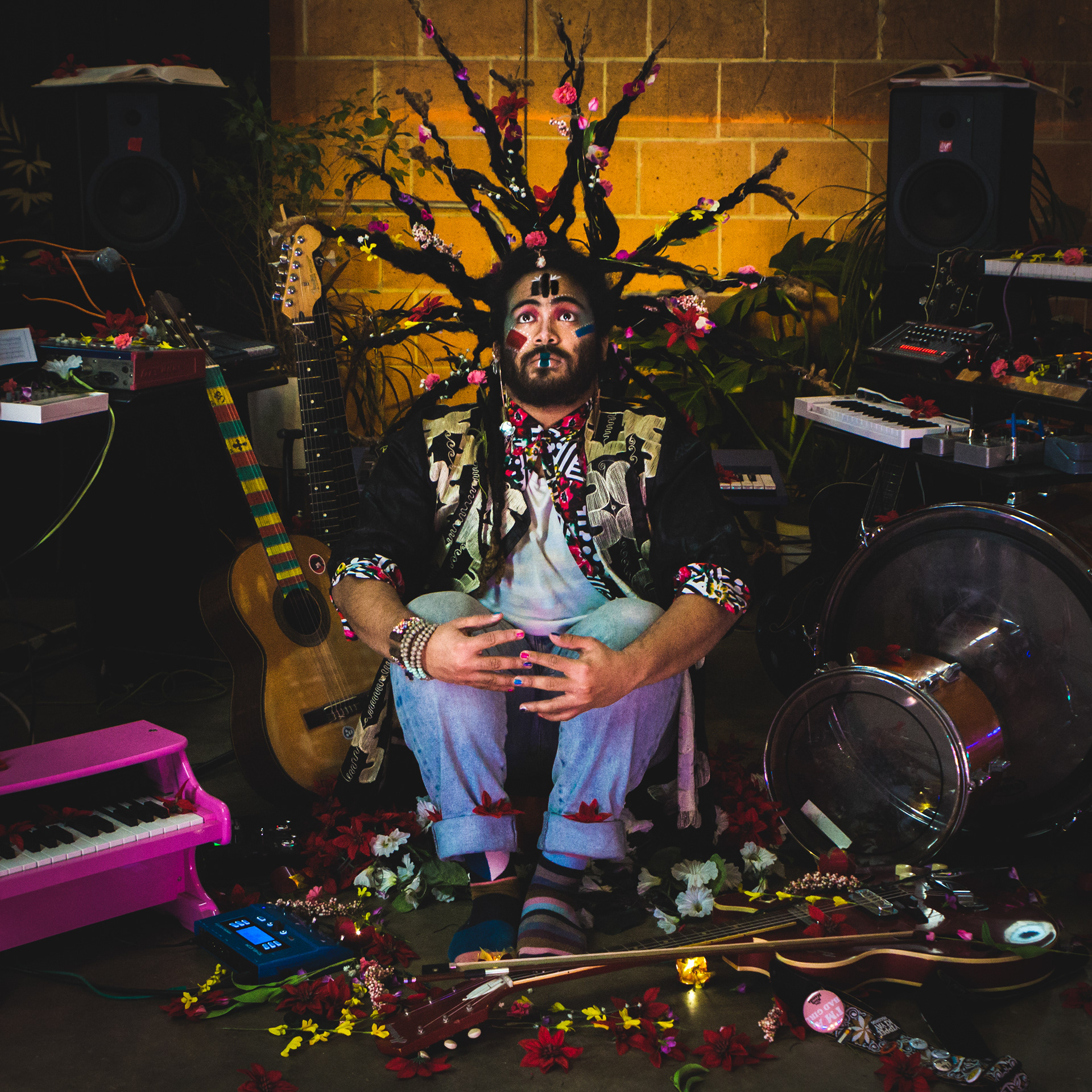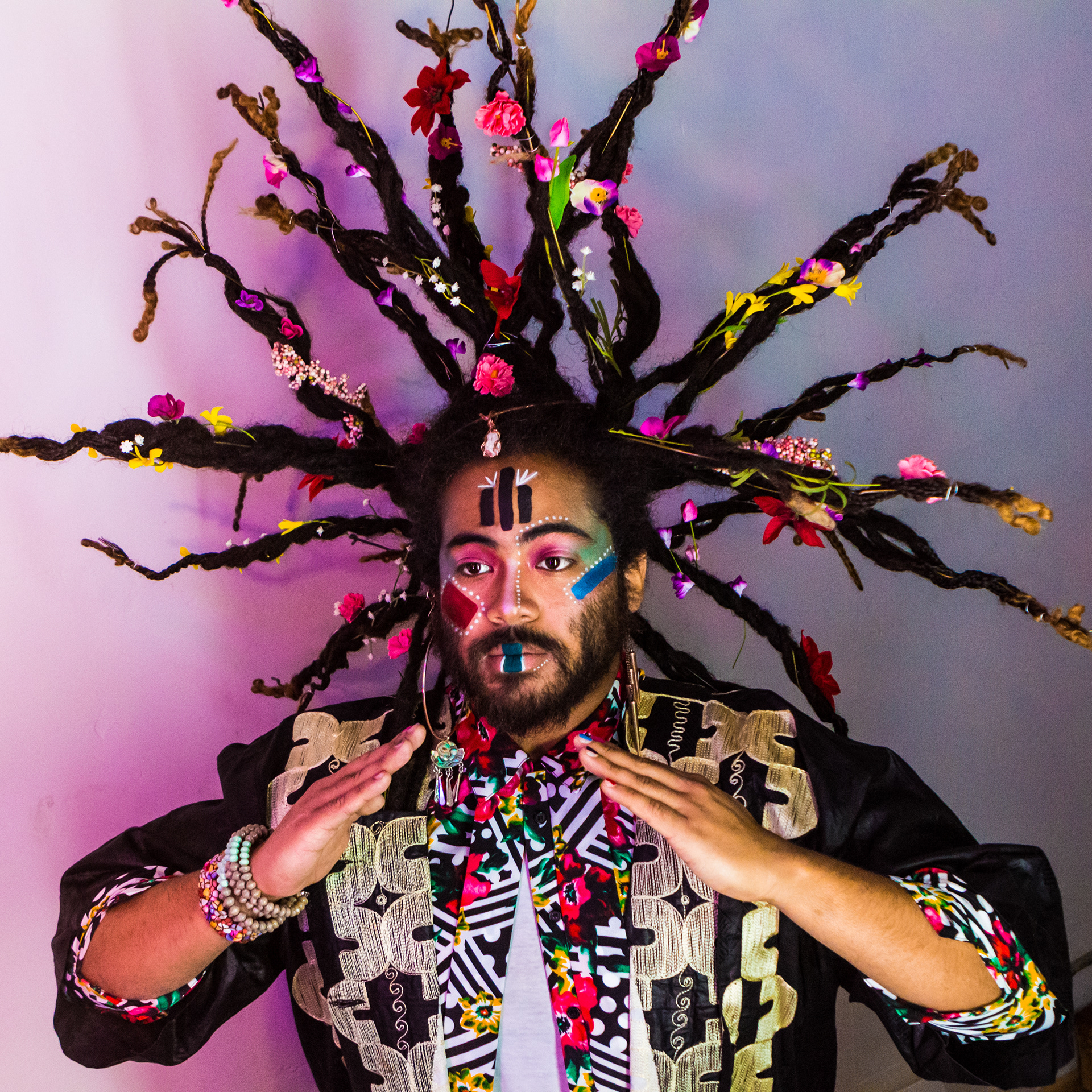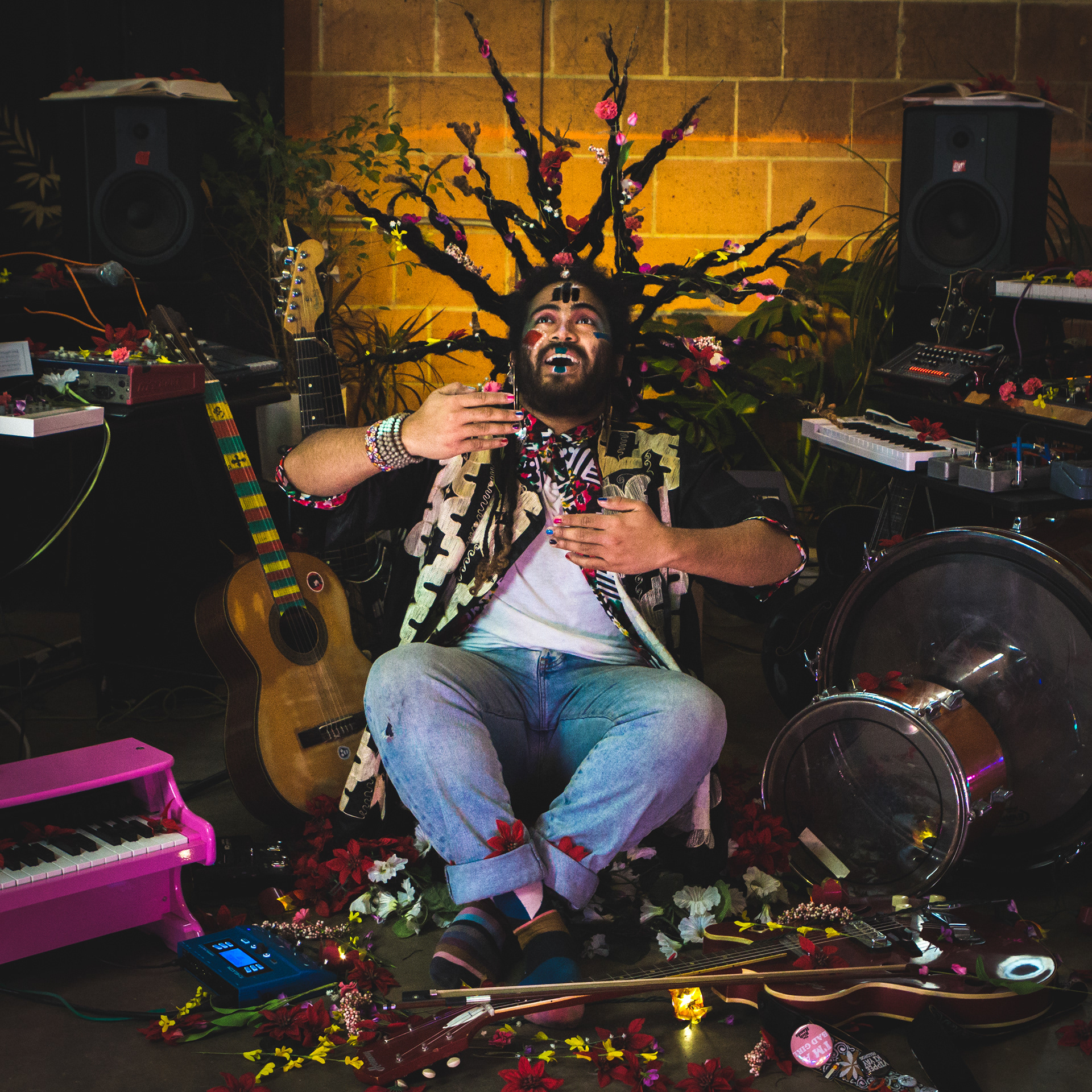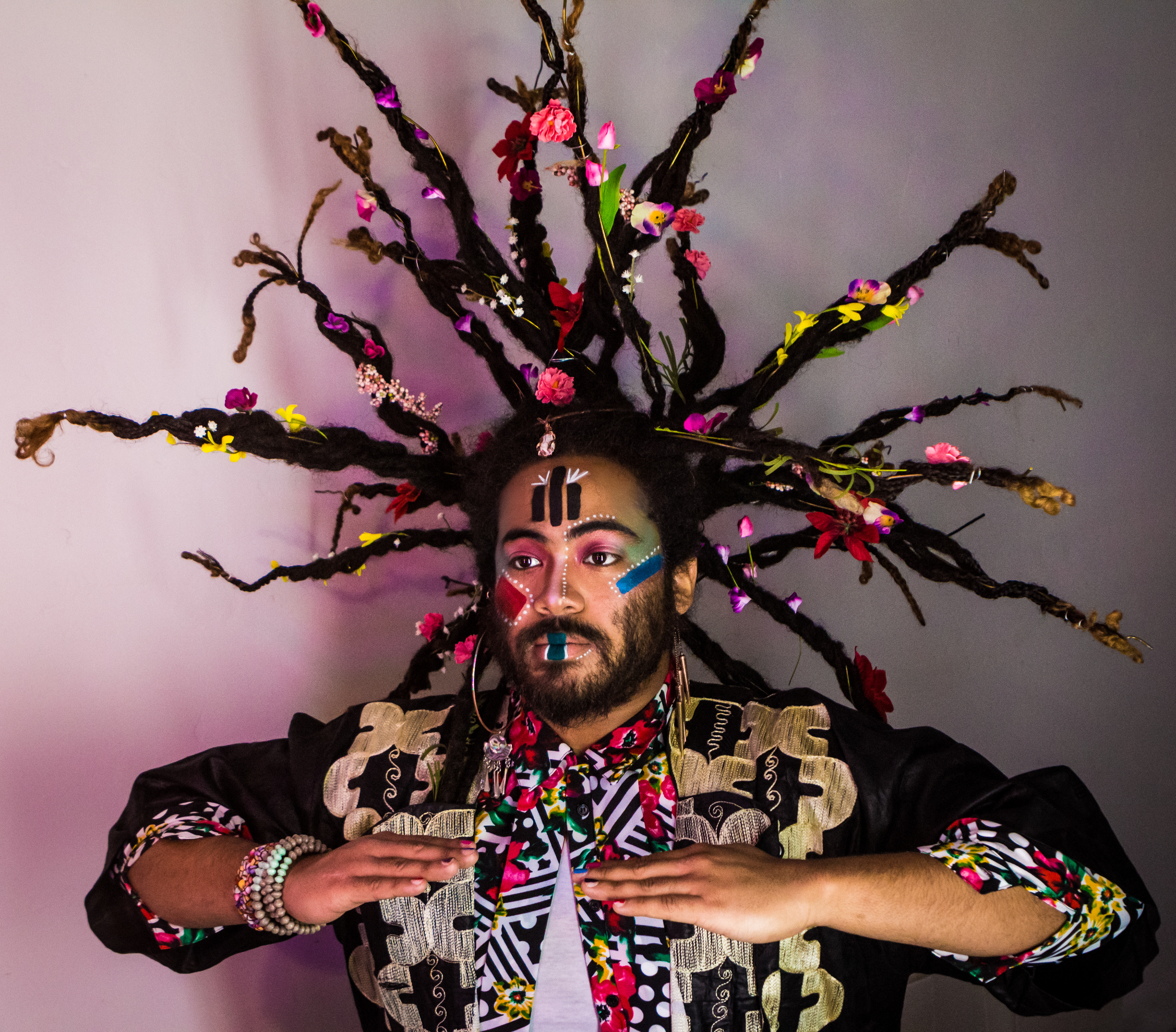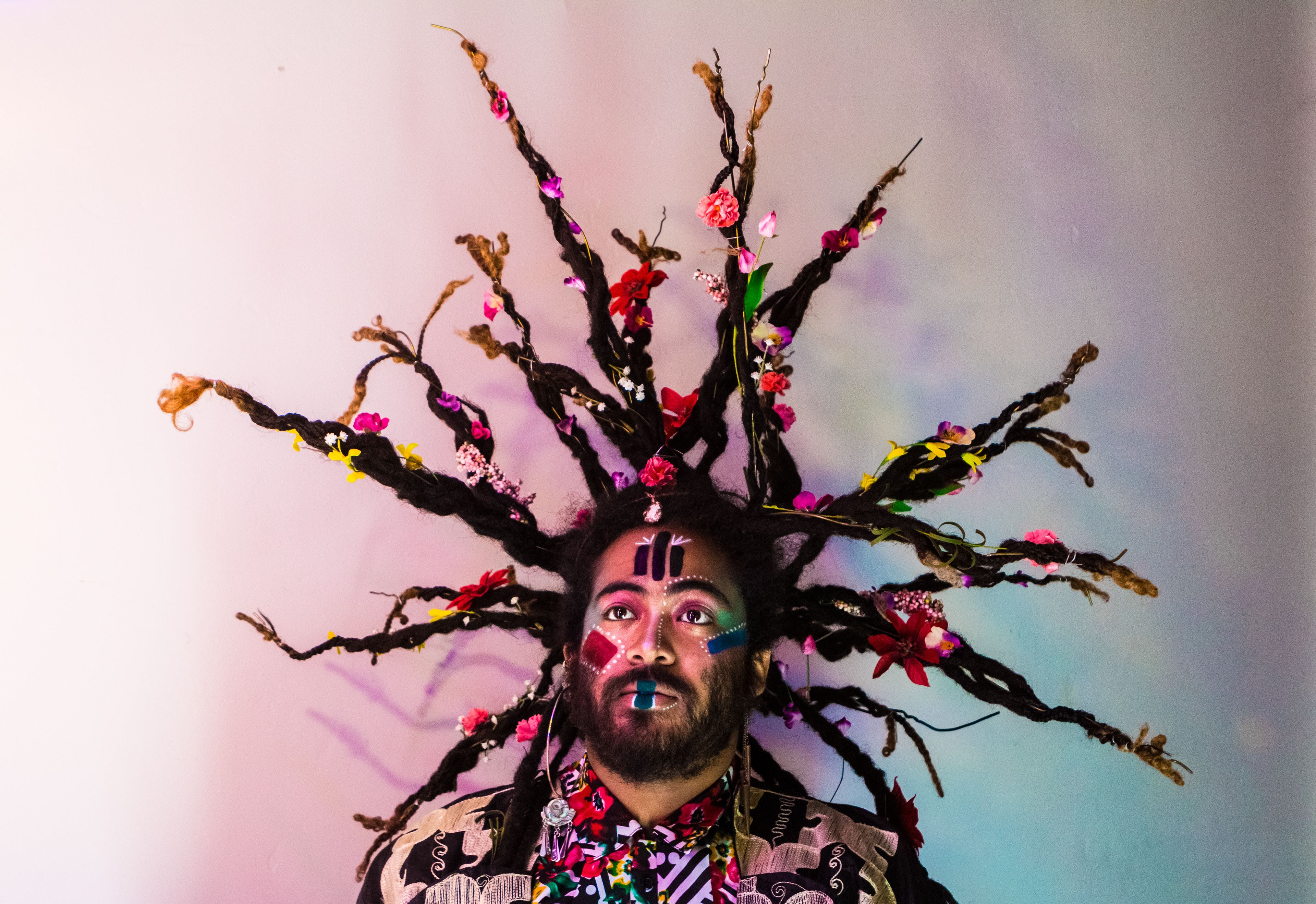 This series was commissioned for and curated into Re:Konstriksyon for the Black and Brown Futures Symposium at UTSA on 2/22/18. I was tasked with exploring the mixed future - the afro-latinx future. 
Xochipilli
: translated as The 
Flower Prince
, God of 
song
, 
art
, 
flowers
, 
beauty
, 
poetry
, and patron of 
Homosexual Men
 and 
Male Prostitutes
. I felt personally connected to this diety, and wanted to honor them by placing them into the present, and giving them life in our future. Xochipilli is surrounded by a throne of instruments - drum machines, electric violins, electric guitars, toy pianos, drum sets, flowers - all items taking the meaning of Xochipilli and contextualizing them in the future by means of art.
Regarding 
Afrofuturism
: The makeup is created in an act of 
sankofa
 - an attempt to reach back towards my origins as a black individual who has had paths to my past erased through atrocities of history. I'm wearing non-traditional clothing to symbolize current styles of black young adults - which challenges gender norms and boldly mixes patterns. A piece from 
Ghana
 layered on a 
floral
blouse
 both top a 
traditional
 white T-shirt and jeans. 
Both 
dreds
 and the 
afro
 have been weaponized in society - and are used to keep individuals out of certain spaces. For this reason there have been generations forced into taking on un
natural
 hairstyles, so they can fit into work spaces and be accepted by those in positions of power. My dreds have been extended as a reference to an afro in a demand for space and as a way to confront the viewer with what is naturally 
beautiful
. 
The mix of presence commanded by 
natural hair
, reverence for a past I am not privileged to know through 
makeup
, and playful mixing of cultures through attire symbolize my 
afrofuture
 as a space of 
freedom
 and 
acceptance
 - a place where we cannot be excluded, and where people understand that to exclude us is to exclude potent beauty.